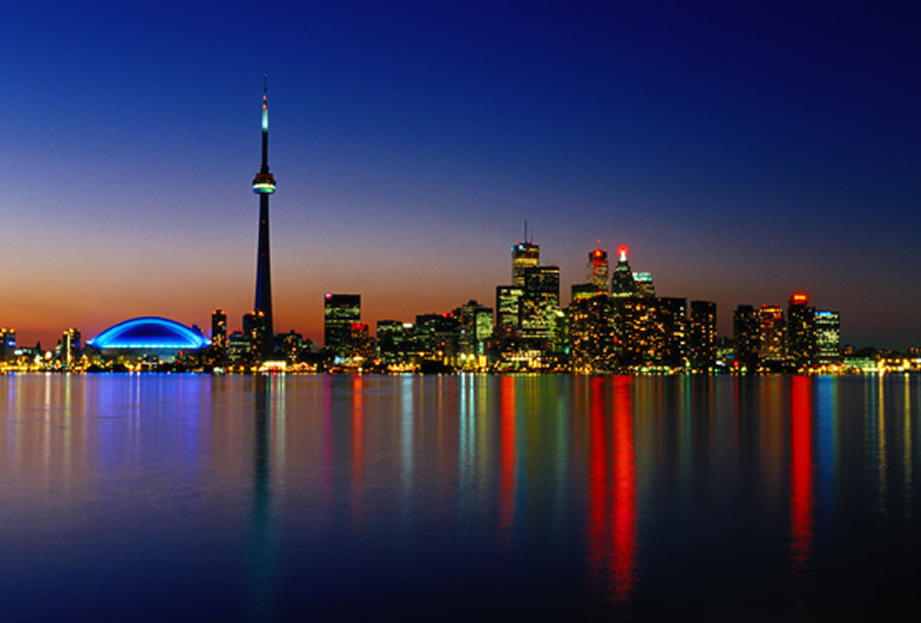 So what do most people search for in Toronto?
Most people immediately search for things like museums, hockey games, The Bluejays, car rental, dining out, comedy clubs, and bars in the local Toronto area. So when putting together an SEO campaign for your business, we would focus for example on one of your keywords like "Toronto bars" which would narrow down the search immensely and would filter out all the other bars in the rest of the country and you would most likely land on page #1 of Google within a few short weeks. Now if you further define your keywords like "Toronto bars live entertainment", this would focus the search just on live entertainment and would most likely show a list of bars that have live bands. See how it works?
With a little SEO(search engine optimization) know-how, your site would not only land on page #1 of Google but also probably in the top 3-5 positions in a very short time. Now it's getting interesting. So to move up in the ranking to hopefully the #1 position on Page #1 this is where we come in and work our SEO magic. We would  put together an SEO campaign that will see you gain ground and eventually surpass the competition.
An SEO campaign includes things like changes to your website, a bit of social marketing creating a linkwheel back to your website or landing page, and also creating social bookmarks which are called backlinks that tell Google that your site it important and should be indexed higher.
That being said, our job now is to put your company on Page #1 of Google when people search for your location and keywords. This usually takes a few short weeks and we often find that our clients sites land on page #1 of Google around the 3 month mark. As your sites popularity begins to grow, we suggest 3-6 months for maximum effect when ranking on Google and other search engines.
SEO Package Pricing(Sign up, Quit at anytime!):
This is a one time payment only. We suggest whatever payment you choose to please consider allowing up to 3 months for maximum SEO affect for your campaign. We will begin working on your job as soon as payment is made. We will send a full report when the job in completed. Still not sure what package to choose? Shoot me a message and we'll go over your site and just what should be needed to beat the competition – Contact Us!
Basic Package
$97.00
Corporate Package
$197.00
Dominator Package
$297.00
5 Keyword Phrases
10 Keyword Phrases
20 Keyword Phrases
5 Pages Optimized
10 Pages Optimized
20 Pages Optimized
Meta tags (header, title, img)
Meta tags (header, title, img)
Meta tags (header, title, img)
1 Article/Month
2 Articles/Month
4 Articles/Month
1 Video Testimonial/Month
2 Video Testimonial/Month
4 Video Testimonial/Month
500+ Backlinks/Month
1500+ Backlinks/Month
3000+ Backlinks/Month
1 Press Release/Month
2 Press Releases/Month
4 Press Releases/Month
100+ Social Bookmarks
200+ Social Bookmarks
400+ Social Bookmarks
100+ Directory Submissions
200+ Directory Submissions
400+ Directory Submissions
Google Maps
Google Maps
Google Maps
Google Sitemap.xml File
Google Sitemap.xml File
Google Sitemap.xml File
Google Analytics Tracking
Google Analytics Tracking
Google Analytics Tracking
Monthly Ranking Report
Monthly Ranking Report
Monthly Ranking Report
Phone & Email support
Phone & Email support
Phone & Email support
What's Included in Each SEO Package:
1. Regular pricing starts at $97-/mth and includes providing On Page SEO Changes, Article Writing Services, Off Page Services including a Backlinks Campaign which lets Google know just how important your website is. To sum up we will provide you with a month report with proven results.
2. Corporate Pricing starts at $197-/mth and includes all of the above services in the Regular Pricing Package but also includes Video Testimonial Creation Services and and more comprehensive Backlinks campaign.
3. Dominator Pricing start at $297-/mth and includes the following services. These are for companies wishing to totally dominate the competition! (PR9 Backlinks, .GOV Backlinks,Angela Backlinks,WIKI Backlinks,Blog Comment Backlinks, .EDU Link Pyramid,Google, Yahoo and Bing Indexing, High PR Directories Submission, Profile Pyramid Links, Social Bookmarking)
Try it for a month. You have nothing to lose. No yearly signup fees and you can quit at any time. We have over two dozen clients that have been with us for several years and have maintained their Google Page #1 position and in some cases are on Page #1 of Google and in Position #1!